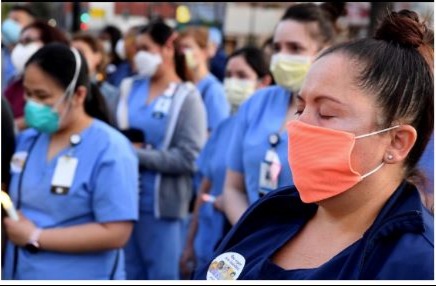 A little about myself
I'm a charge nurse of a telemetry floor. We were designated the "clean" unit. But we all know there is no "clean" unit. I've had 9 employees from my unit test positive. All in all my hospital currently has 60ish employees COvid positive. We just lost a EVS worker on April 4th. She was assigned to my unit , again, since I was suppose to be the "clean" unit. I will humbly accept any donation so that I can keep not only my nurses safe but my housekeepers , lab technicians, and everyone that I can safe .
Why do I need PPE?
My hospital starting this week will be withholding our n95s once again. They will only give us level 3 mask and face shields.
What PPE do I need?
N95s, face shields.
Any other info or message to add to potential donors?
Thank you for your kindness.
---
Donations
Sharon S. PA-C
Oak Park, MI
Thank you for your hard work and dedication!!