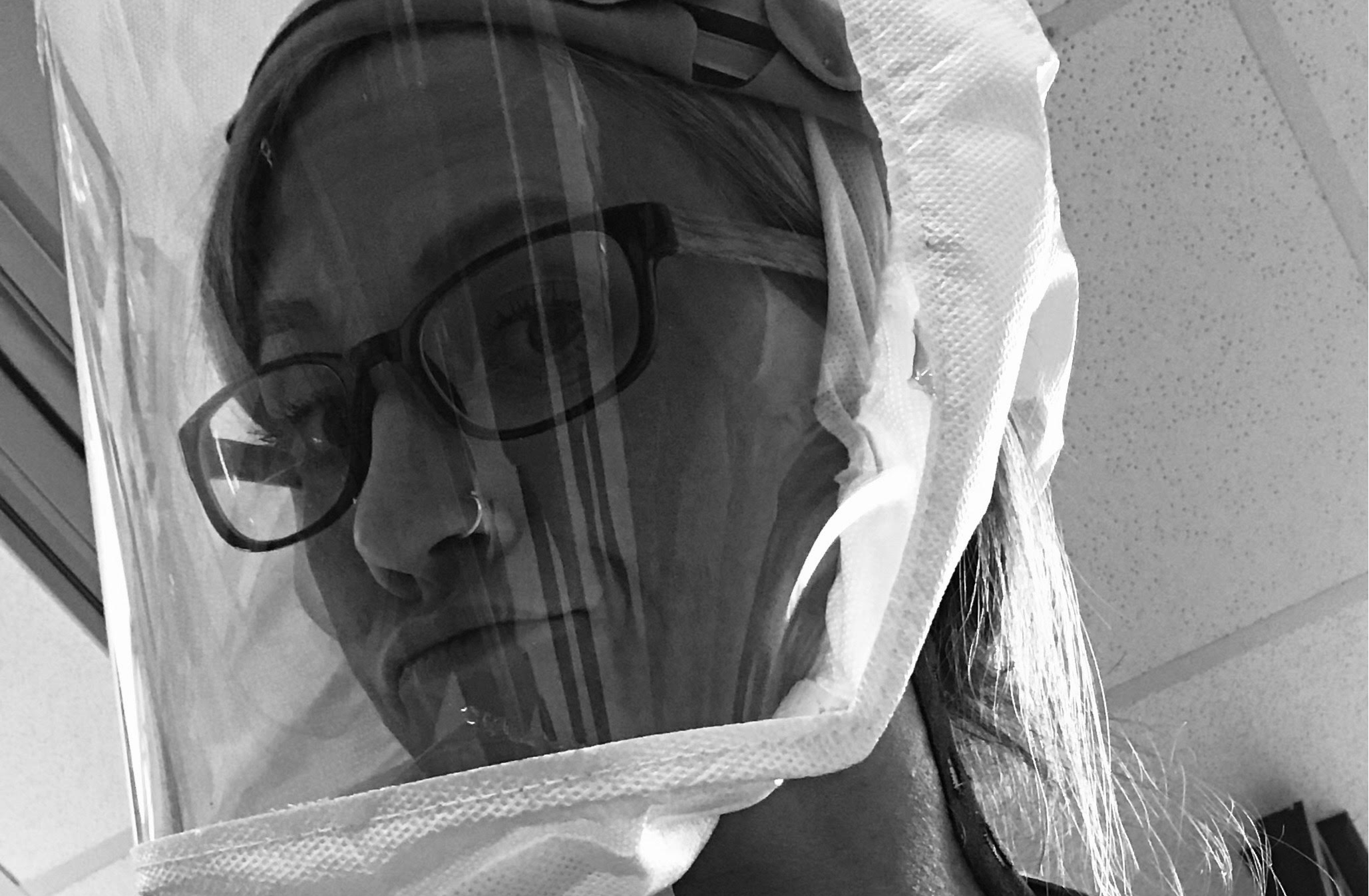 A little about myself
I have been a respiratory therapist for 10 years in a large hospital in Sacramento, CA. My job function consists of managing ventilators, assisting with intubations, extubating, providing breathing treatments, managing bipaps/Cpaps, performing arterial blood gas samples, assessing patients with chronic and acute respiratory illnesses, and ambu-mask resuscitation, among other things. We treat patients from all walks of life, young or old, pre and post surgery, after they've experienced trauma, during cancer treatments, after a debilitating stroke... everyone and everyone! I love my career, and when I'm not at the hospital I'm spending time with my two dogs, playing roller derby, weightlifting, helping my senior parents, and enjoying the outdoors and my awesome circle of friends.
Why do I need PPE?
We are rationing and re-using many supplies such as masks, N95 masks, face shields, and PAPR hoods. I have only been fit-test approved for a specific type of N95 mask (I have a small face and head) that is not readily available so I mostly have to wear a PAPR with hood. I need these supplies for every time I interact with covid ruleout or positive patients given my high-risk of exposure to airborne particles as an RT.
What PPE do I need?
Unused: PAPR hoods, small cone-shaped AMD Ritmed NIOSH style N95 masks, and face-shields.
Any other info or message to add to potential donors?
RT's are the folks behind the scenes we keep the patients breathing, our entire patient population are respiratory patients. Everyone patient I see is in some sort of respiratory distress. Having the proper PPE on me will allow me to be there for my patients by keep myself safe during this difficult time.
---
Donations
Alan Li
San Pablo, CA
Thank you for all that you do